ORYZHOM publishing
ORYZHOM publishing is born in 2021.
Surprised to find very little information on the architect Hendrik Jacob Dammerman Jr. (1873-1922), Yann Martineau started his own research in 2020 to find clues left by the architect in the streets of the Statenkwartier and in the various accessible archives. His research started at home which was built by the late architect in 1905 and which currently also houses ORYZHOM.
Fascinated by the sum of the elements found, Yann decided to publish in 2022 the results of his research on the occasion of the centenary of the disappearance of the architect, who died on May 5, 1922. ORYZHOM publishing has as an editorial project to contribute to historical knowledge, to the history of architecture and to the memory of architects and their forgotten collaborators.
Two books are currently in preparation: a book in Dutch (Waarheid, eenvoud en kracht) and a book in French (Vérité, simplicité et force). The French version also includes a small lexicon of Dutch-French architecture allowing the French-speaking reader to appropriate the plans, drawings and original documents.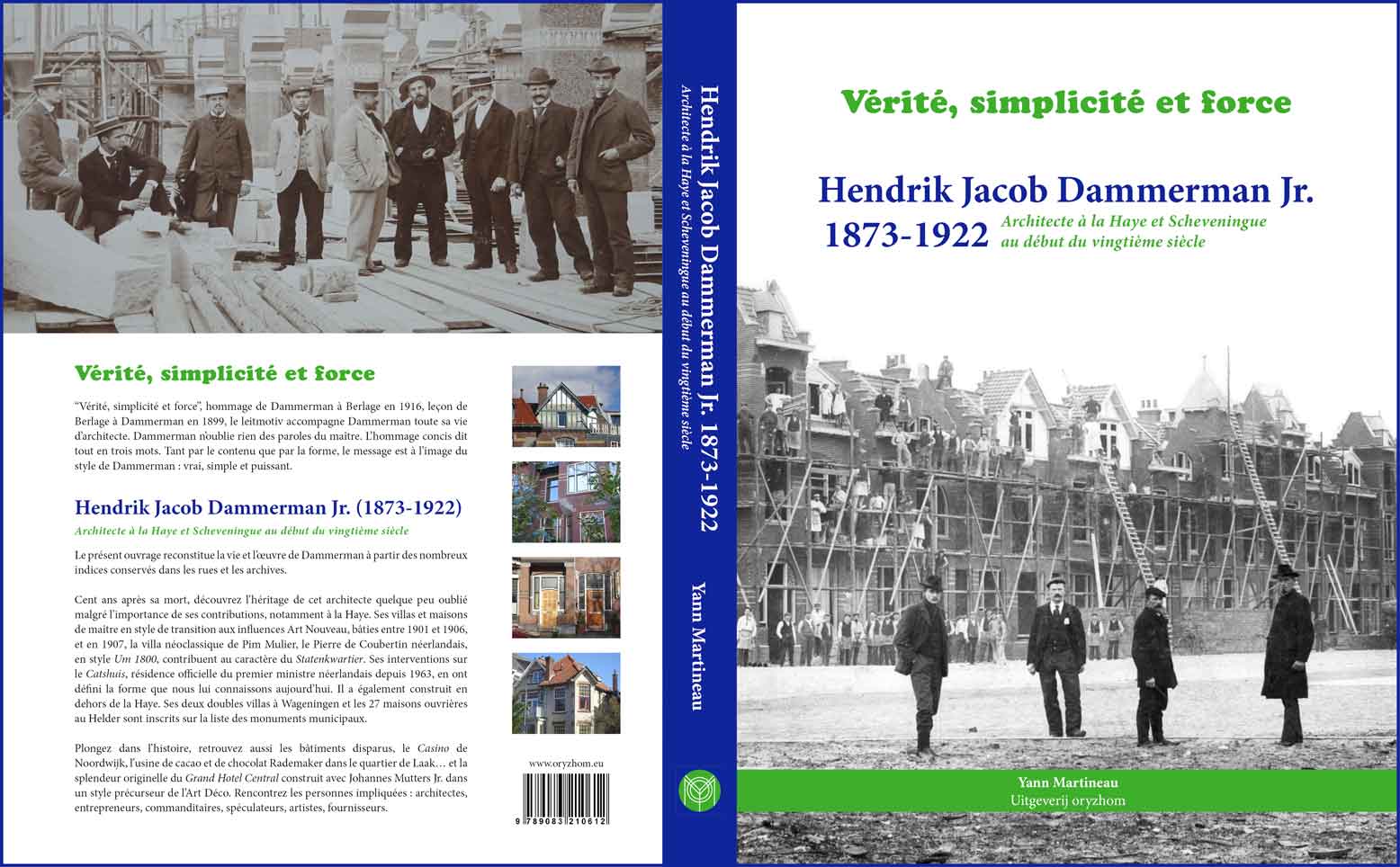 Learn more about Dammerman, before discovering the book: Hendrik Jacob Dammerman Jr.